Annual Report
Previous Annual Reports
Goal area one: By the end of 2024, Camp Mack will have commissioned or developed a Master Plan to determine facility capacity needs, property stewardship needs, and building renovation needs for a ten-year period
Goal area two – By the end of 2024, Camp Mack will have a robust outdoor education program targeted to youth and team-building groups generating at least 2,000 engagements per year.
Goal area three – By the end of 2024, Camp Mack will have established at least six new documented key relationships for the purposes of income generation, donated services, and/or volunteer and staff recruitment.
Goal area four: By the end of 2024, Camp Mack will increase total operational revenue by 20% over 2019.
Goal area five: By the end of 2024, Camp Mack will conduct a review of board, volunteer, and staff structures and training, and make recommendations based on that review with attention given to benchmarks of diversity and operational needs.
Camp Mack has Covid-19 protocols that follow federal, state, and local guidelines. These are monitored weekly and changes are made as new guidelines are released. These guidelines apply to all summer camps, rentals, and retreats.
At this time, all groups may choose their own guidelines while at Camp Mack. If your group wishes to have stricter restrictions, please notify Guest Services. We do request that guests who have not been fully vaccinated or are experiencing upper respiratory symptoms wear a mask while in the John Kline Welcome Center.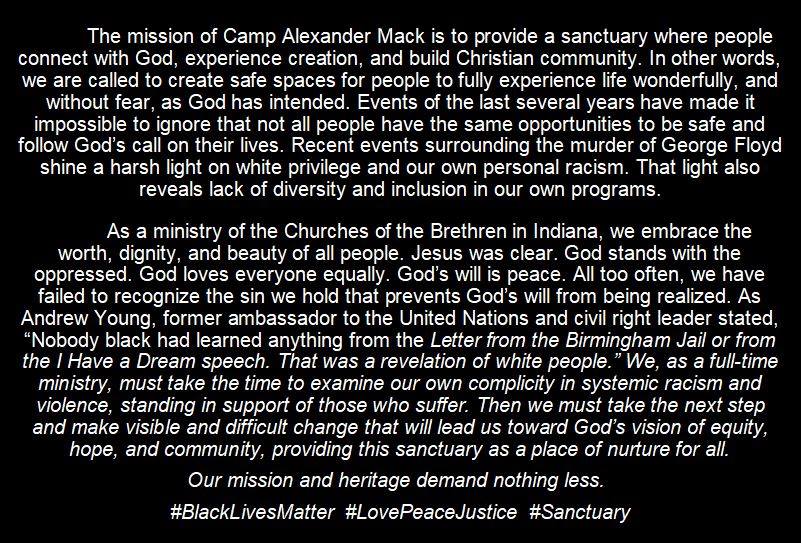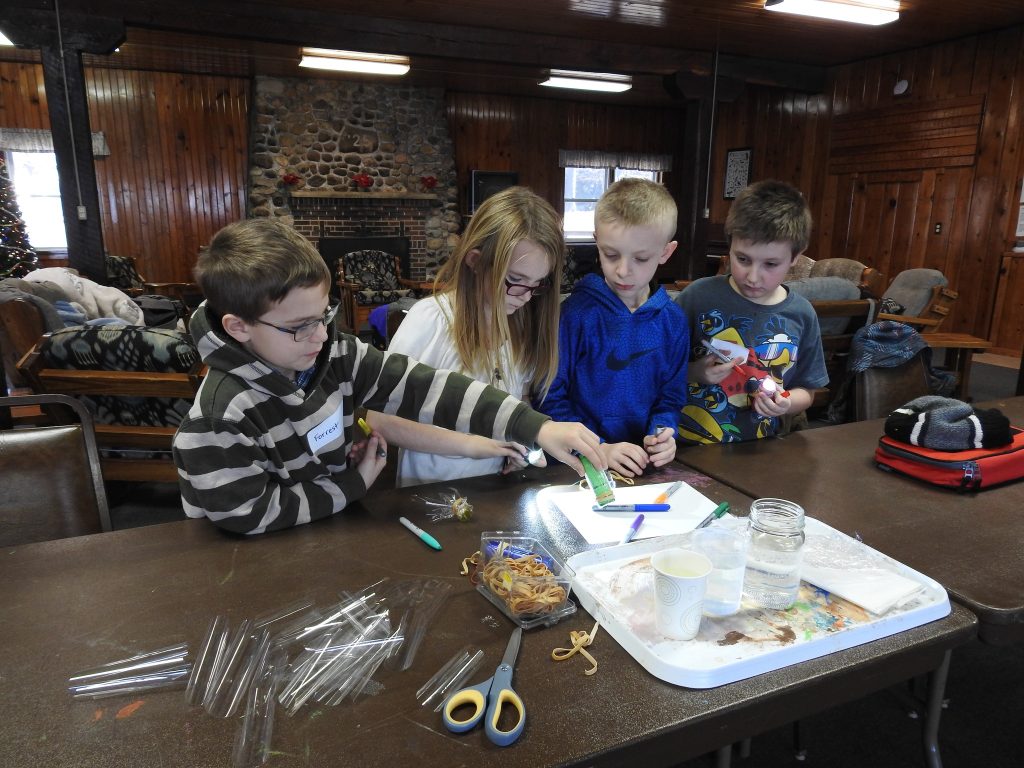 We have EXCITING news!
Lilly Endowment Inc., through the Strengthening Youth Programs Initiative, has awarded Camp Mack a three-year $620,926 grant to use the outdoor education program in support of local school districts and to offer a day camp during extended school breaks.

Beginning in January of 2024, Camp Mack will provide an after-school program and vacation day camp to support students who struggle with the learning process, particularly those affected by the interruption of the pandemic and isolation through electronic media. With opportunities for outdoor experiences, physical and mental challenges, and community-building, the program will build confidence, increase student focus, and teach coping skills for success.

The Lilly Endowment Strengthening Youth Programs Initiative's goal is to help youth-
serving organizations working throughout Indiana improve their abilities to promote the
academic, physical, and social well-being of young people, ages five through 18.
Camp Mack, led by program staff Jessica Kreider and Hunter Jackson will provide
this in two ways. First, 120 students from Warsaw Community Schools and Wawasee
Community School Corporation will participate in an after-school program that runs 24
weeks through the school year. Activities will include time on our challenge courses,
games that promote leadership and collaboration, exploration of the natural
world, creative experiences, community service and conversations, and free play.
The program also offers day camps during fall, winter, and spring breaks for local
families. This will ensure that meaningful and fun activities will be available for
children who may not have other opportunities.

We believe this grant will be transformational for the local community and for Camp
Mack. Not only will students have new opportunities that will improve their success in
school, but working parents will have meaningful options for their children during school
vacations. Camp Mack will now be able to fully utilize its established resources in
outdoor education as an extension of its mission, increasing outreach significantly.
There will be opportunities for volunteer and paid employment with this new initiative, so
please feel free to give us a call if you are interested in being a part of this program.
We are so grateful to Lilly Endowment for this opportunity, and we continue to pursue
the mission of providing a sanctuary where all people are welcomed to connect with
God, experience creation, and build Christian community. We ask for your prayers as
we begin a new chapter in the life of Camp Mack.