Employment
Summer Staff
---
Summer Staff- Program/Facility (5 Positions Available, 1 Position Filled)
Summer Program/Facility staff are lifeguards that assist with other areas of the summer camp program as well as maintenance and housekeeping tasks as needed throughout the summer season. Lifeguard training is included.
---
Cabin Counselor (14 Positions Available)
The cabin counselor will supervise assigned campers, implement the camp curriculum, and assist the program director in providing safe and effective program experiences for all campers during assigned weeks. The cabin counselor will work with other counselors in the assigned camp to provide a fun and meaningful experience of Christian community.
---
Summer Staff- Food Service (6 Positions Available)
Summer Food Service staff are responsible for performing the tasks necessary to prepare, serve, and clean up after meals provided for staff, guests, and campers throughout the summer season. This position will participate in many facets of the food service operation of Camp Mack.
---
---
Camp Nurse (1 Position Available)
The Camp Nurse will evaluate and treat campers and staff for minor injuries and illnesses, supervise and ensure the implementation of medication policies and procedures at camp, keep a log of Health Center visits, give supportive advice to counselors and other camp staff if requested, and identify health problems serious enough to require a physician's attention. The health office nurse is available 24/7 when campers are on site. This position includes room and board and opportunities for summer camp environment and recreation.
Summer Program Assistant/Waterfront Director (Position Filled)
The Summer Program Assistant will assist the program director in providing safe and effective program experiences for all campers and guests throughout the summer. The PA will also take the lead in administration, preparation and operation of a lake-centered waterfront program for a summer camp serving up to 300 people per week.
Summer Photographer (Position Filled)
Summer Photographer is responsible for taking all group photos, candid camper photos and videos, and photo documenting all special events throughout the summer. The Summer Photographer is also responsible for labeling and organizing all photos taken. They are responsible for a summer staff slide show, a promotional video for the next summer, and creating a file of the top pictures for the next summer brochure. This is a key position in the marketing chain.
---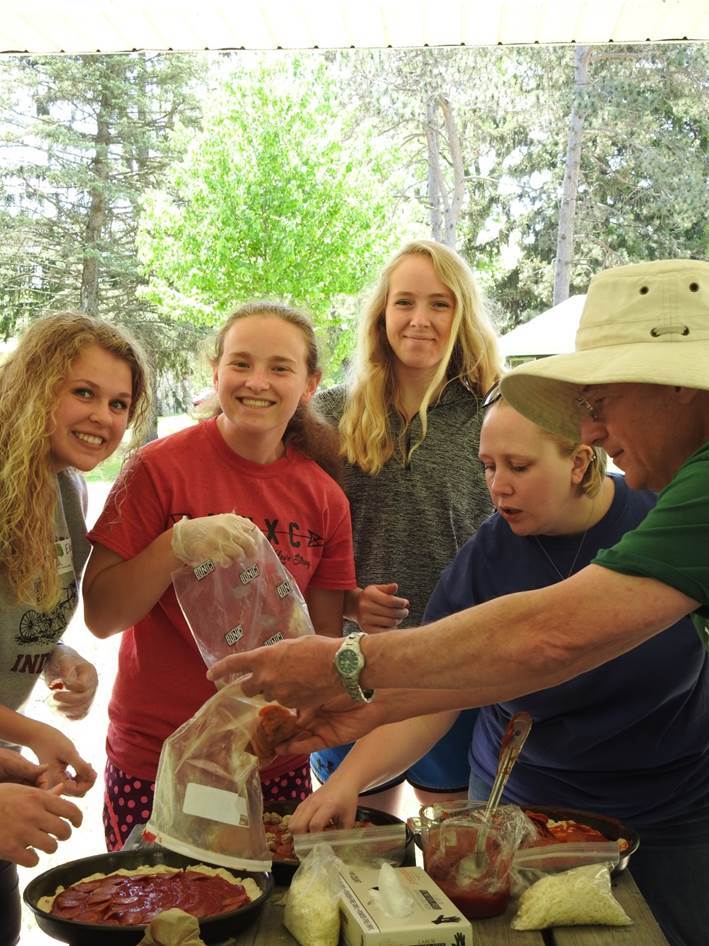 Part-time On Call
Part-time On Call persons
We are looking for people to be available as needed on a part time basis. Our schedule is such that we are in need of extra help periodically for a variety of needs. If you would be interested in being part of our data base of people we could call when we need extra help, please call or email your information to Camp Mack 574-658-4831 or info@campmack.org or by mail to PO Box 158, Milford, IN 46542. The hourly wage of $8- $10 will be determined by your skill and experience. We are looking for persons to work in:
Food Service for banquets and normal retreat groups in the area of dishwashing, food prep, serving, etc.
Office in the area of data entry, large mailings, gift shoppe, phone coverage.
Program for Teambuilding events, climbing wall, waterfront, ropes course, outdoor education.
Housekeeping for general cleaning and deep cleaning.