Retreats and Events
Family Retreats and Events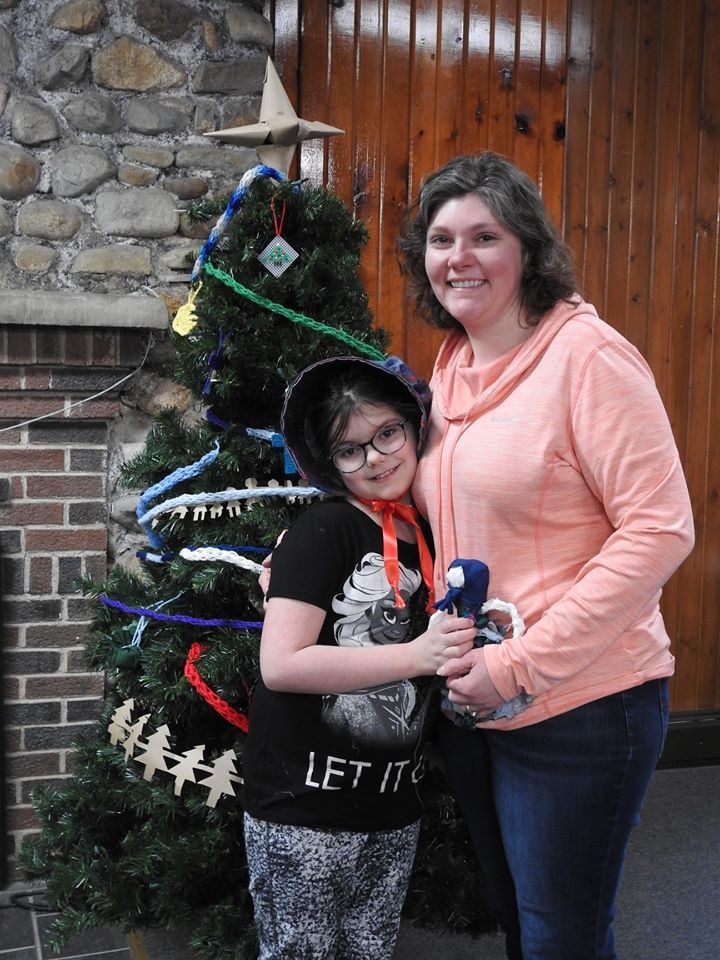 Mother Daughter Retreat, "Place in this World"
Storytelling and themes of family, friendship, identity, and
belonging will fill this weekend of crafting and creativity. Join
us for an "Under the Sea" tea and fun with your favorite clown
fish and friends.
Age: Mothers, daughters, sisters, grandmas, and women of all ages. Anyone under the age of 18 must be accompanied by an adult.
Fee: $52 per child ages 5–8, $90 per person age 9 through adult. Includes lodging and meals.
Date: March 13-14, 2021. 9a Saturday- 1p Sunday.
South Central Indiana Women's Camp
Gather with Church of the Brethren women from South Central Indiana for a time of worship, reflection and fellowship.
Age: Women of all ages. Anyone under the age of 18 must be accompanied by an adult. For registration and more info, contact the South/Central District office at 260-982-8805.
Date: June 3-5, 2021. 4p Thursday – 1:30p Saturday.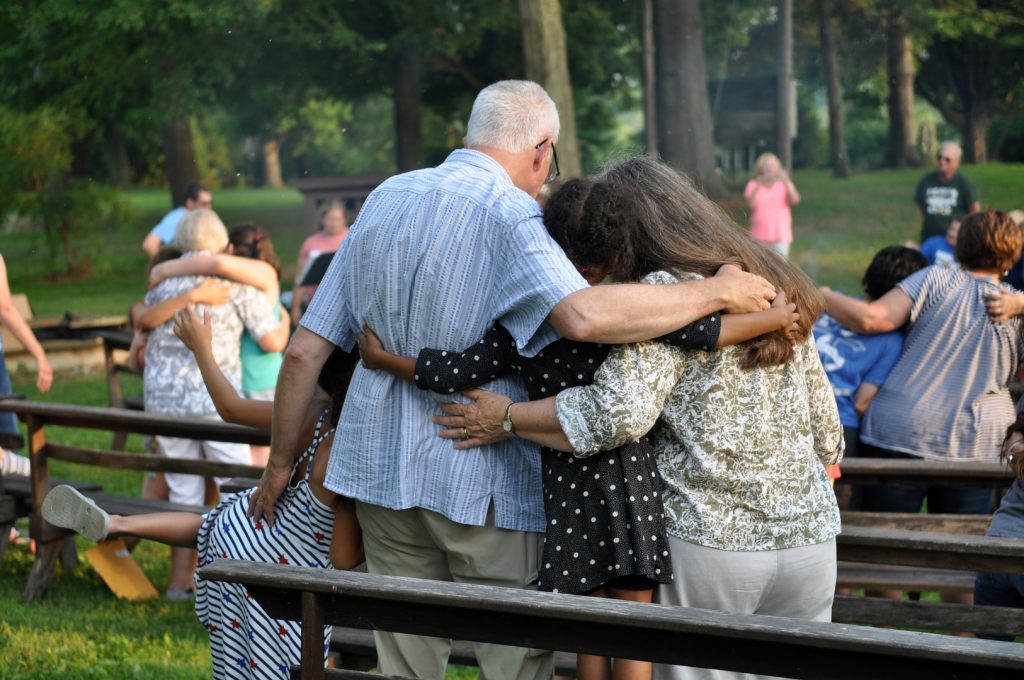 Grand Camp
Spend quality time bonding with your grandkids and making memories that will last a lifetime. This camp will provide a time for grandparents to make connections with their grandchildren through a variety of activities such as swimming, boating, hiking, games, campfires, crafts, story times, Bible studies and maybe even a nap! Due to supervision limitations, we ask that you bring no more than three grandchildren to this event.
Age: Grandparents of all ages and grandchildren ages 5-10.
Fee: $160 per grandparent and $110 per grandchild.
Dates: June 10-12 and August 1-3, 2021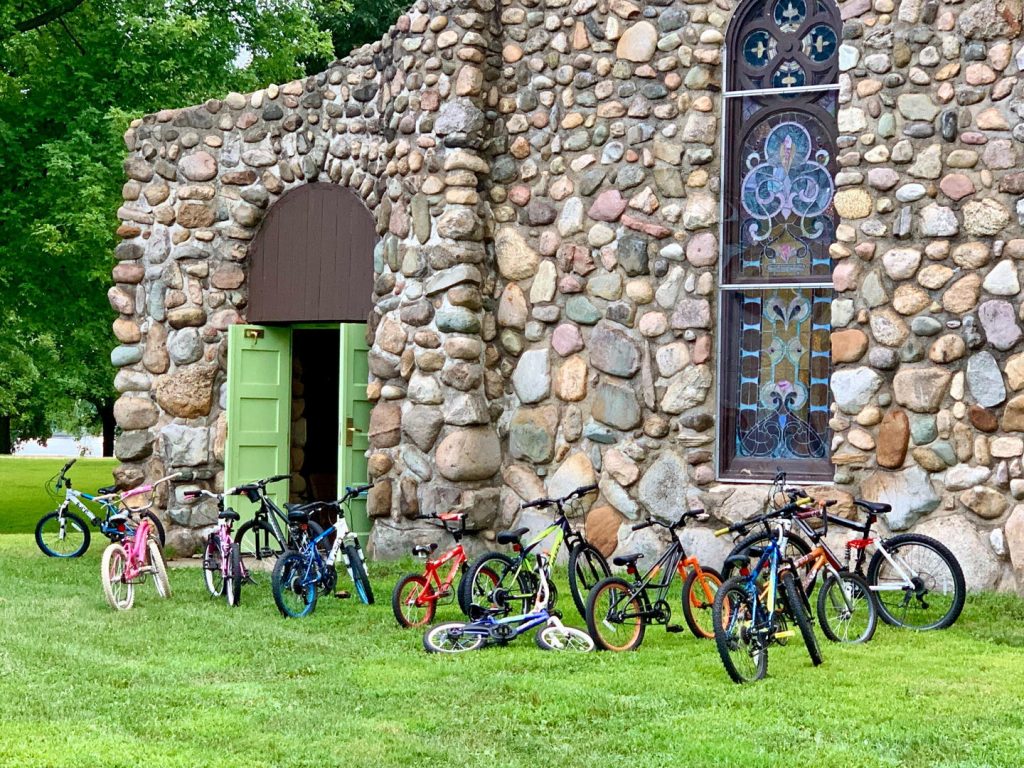 Colony Family Camp
Fun and fellowship for the whole family! Colony Camp is a great opportunity to experience some summer fun with your family before everyone heads back to school. Enjoy the planned group activities along with boating and swimming, or simply relax and spend some quality time with family and friends. Bring your RV, tent or use one of the cabins; bring your own food and bedding; enjoy a weekend at Camp Mack!
Ages: Families of all ages. Anyone under the age of 18 must be accompanied by an adult.
Fee: $92 per family. Camp lodging, if needed, is extra. No meals provided by camp.
Date: August 13-15, 2021. 6p Friday to 1p Sunday.
Colony Camp 2021 Registration: https://www.campmack.org/wp-content/uploads/2021/08/Colony-Camp-2021-brochure-1.pdf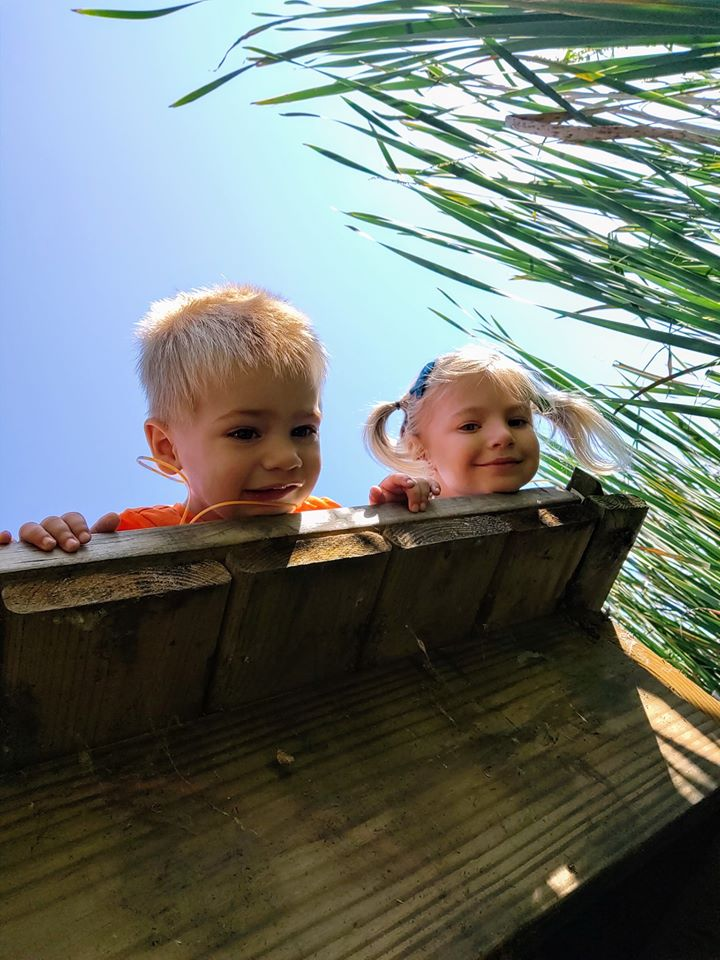 Labor Day Family Camp
This popular camp offers something for the entire family! Swimming, boating, crafts and community worship are available, along with age-appropriate classes and discussion groups.
Age: Families of all ages. Anyone under the age of 18 must be accompanied by an adult.
Date: Labor Day Weekend, September 3-6, 2021. 6p Friday- 1p Monday.
Fee: $90 per family ($100 after 7/14). Additional fees for lodging and meals.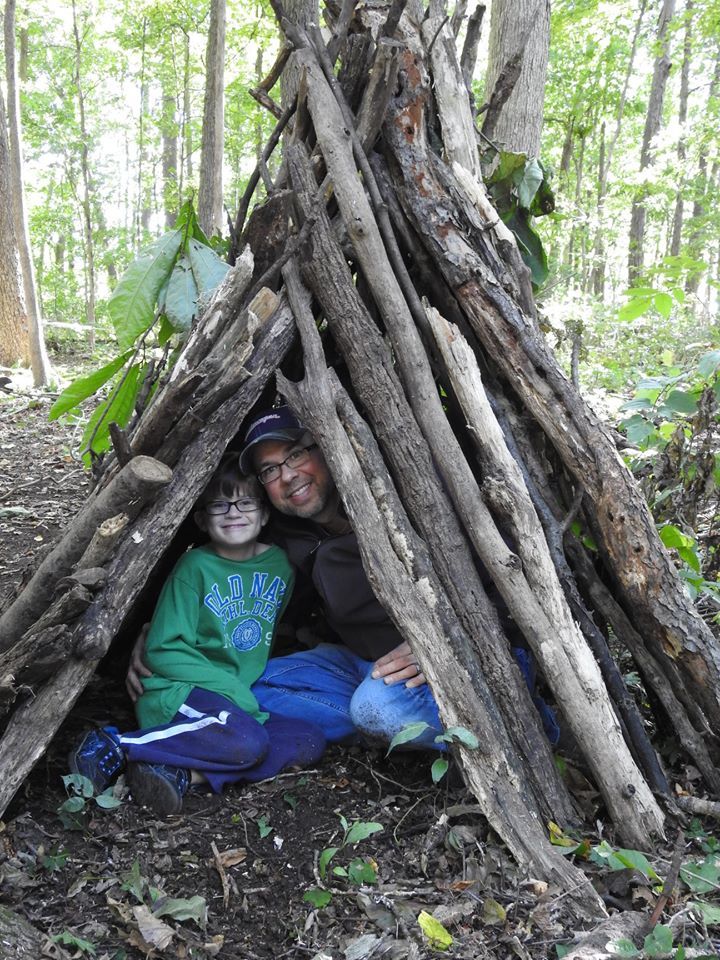 Father Son Retreat, "Go!"
Join Caterpie and Mudkip for a weekend of geocaching, building bat boxes, and
intergenerational gaming. Bring a friend for a weekend of discovery and seeking.
Age: Fathers, sons, brothers, grandpas, and men of all ages! Anyone under the age of 18 must be accompanied by an adult.
Fee: $50 per child ages 5-8, $85 per person age 9 through adult
Date: October 9-10, 2021. 9a Saturday -1p Sunday.
---
Arts and Crafts Retreats and Events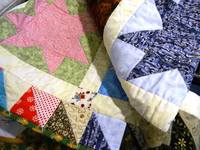 Quilt Retreat
This is a unique opportunity for quilters of all ages to gather and
share their expertise and love of quilting while enjoying the tranquil
scenery of Camp Mack. Bring your sewing machine, UFOs (unfinished
objects), and quilting supplies. All levels of quilters, from novice
to expert, are invited! Due to facility limitations and distancing
recommendations, space is especially limited.

Fee: $140 per quilter arriving Friday evening, $150 per quilter arriving on
Friday morning, $186 per quilter arriving on Thursday evening, $211
per quilter arriving on Wednesday evening (April and October).
Fee includes housing and scheduled meals.
Dates: February 18–21 (Cancelled), April 14–18, October 13–17, 2021. 6p Thursday (early
arrival for April/October is Wednesday 6p) to 3p Sunday (OCTOBER RETREAT IS FULL)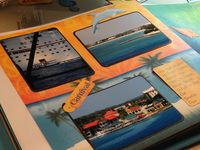 Scrapbooking Retreat
Crop 'til you drop with a weekend of scrap therapy. Bring the scrapbook you need to finish or may have been waiting for the perfect time to begin. Spread out your supplies and enjoy an uninterrupted time with fellow scrappers. Bring your extra scraps, paper, stickers and more to trade at the swap table.

Fee: $134 per scrapper arriving Friday evening, $148 per scrapper arriving Friday morning, $168 per scrapper arriving Thursday evening. Fee includes housing and scheduled meals.
Dates: February 25-28 and October 14-17, 2021. 6p Thursday (early arrival) to 3p Sunday.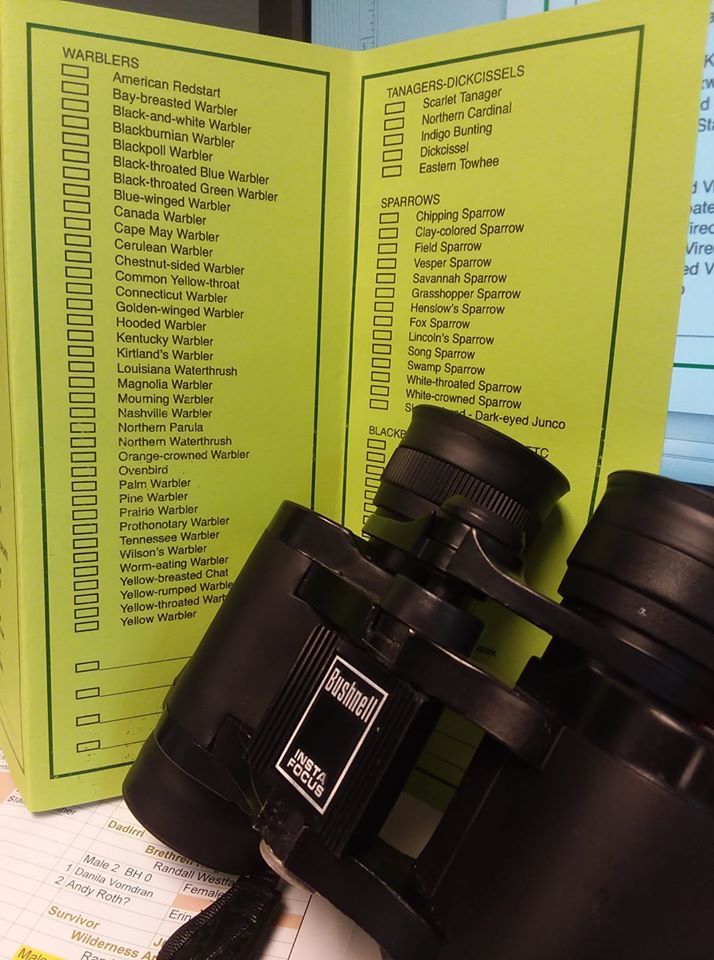 Birdwatcher's Retreat
Enjoy the spring migration with birdwatchers of all ages. New and experienced birdwatchers will experience the various habitats and birds at camp. We will also travel to other locations to see birds not usually found at camp.

Age: Birdwatchers of all ages. Anyone under age 18 must be accompanied by an adult.
Fee: $140 for 2 nights and 5 meals or $90 for 1 night and 2 meals.
Date: April 29- May 1, 2021. 6:30p Thursday to 2p Saturday.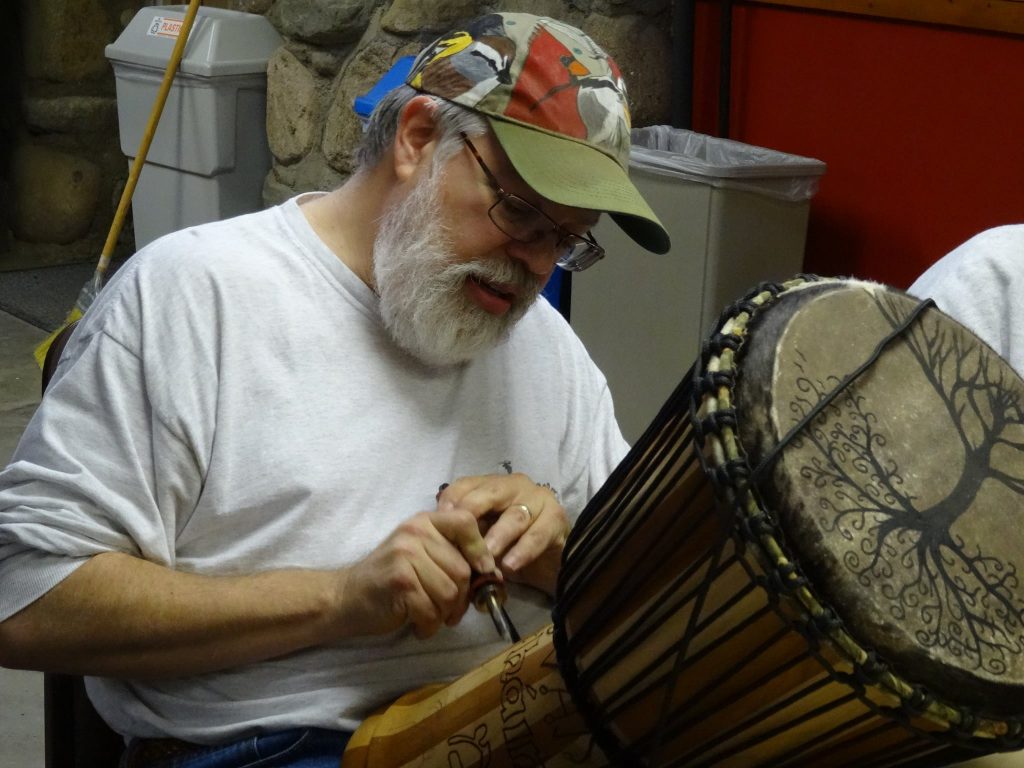 Build-A-Drum Workshops
Join expert drum maker, "Stan the Drum Man," and use your creative skills to build your own unique Djembe, Ashiko, or native drum. These one-of-a-kind drums will bring years of enjoyment! Part of the workshop includes a kids' day where kids decorate their own youth Ashiko drum.
Age: 12 and older for full workshop; kids day age 6 and older. Anyone under age 18 must be accompanied by an adult.
Fee: $140 per person for full workshop (2 nights, 5 meals) plus cost of drum. Day rate available. Kids day: $42 for adult and child, plus cost of drum.
Date: October 29-31, 2021, 7p Friday to 5p Sunday. Kids' day, Oct 30 9a-3p.
---
Age Group Retreats and Events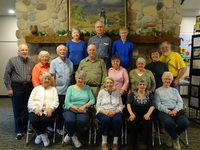 Seasoned Citizen's Retreat
Join this group of life-experienced people who gather twice a year to meet old friends and make new ones. Special program, craft, vespers and Bible studies will be offered along with plenty of free time for fellowship, "joke time," indoor and outdoor games, hiking, puzzles and naps, too! Our facility offers handicap-accessible sleeping and meeting rooms, as well as dining options for those on special diets. Bring your special talent, humor, Bible, bedding and games… and be refreshed at Camp Mack!
Age: Older adults
Fee: $185 per person ($125 if not staying overnight)
Dates: May 10-13 and October 18-21, 2021. 3p Monday- 1p Thursday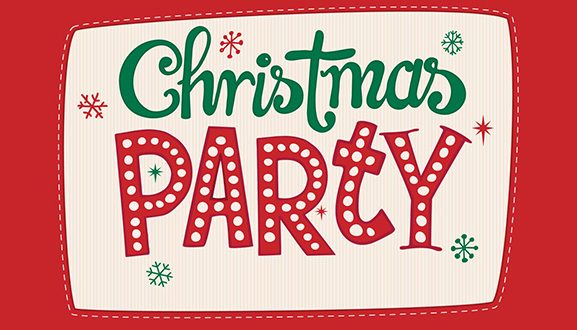 Children's Christmas Party
Parents, drop off your kids at Camp Mack, and then head out for a day of shopping, dining, and relaxing while your children have the time of their lives. We provide them with two meals and a snack while playing games, singing Christmas carols, hearing the Christmas story, doing crafts, decorating cookies, and more.
Age: 5-12
Fee: $25
Date: Saturday, December 11, 2021, 11a-7p.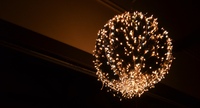 New Year's Eve Retreat, "What's in a Name?"
Great fun for youth, peace of mind for parents! Why bring in the New Year sitting at home when you can have a great time reuniting with friends from summer or introducing someone new to Camp Mack? This is the place to be counting down the minutes until the ball drops at our very own "Times Square" event. This overnight event is filled with awesome activities indoors and out, live DJ's, dancing, Bible study, games, free time, and more.
Ages: 6th through 10th grades.
Fee: $75 per person early registration. After Dec. 9, $85. A $10 scholarship is available during early registration only.
Date: December 31, 2021- January 1, 2022. 2p Thursday- 12:30p Friday.
---
Spiritual Development Retreats and Events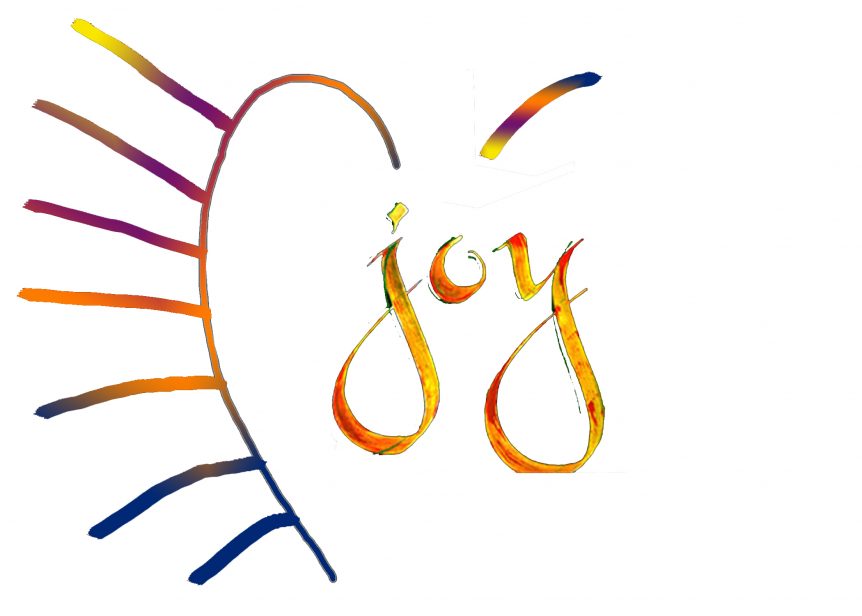 In Search of Joy Retreat
Join us at Camp Mack this winter for a spiritual retreat, "In Search of Joy". This weekend will be filled with Bible study, outdoor activities, camp programming, reflection, active sharing, worship, and prayer, in a safe space. Led by Beth Sollenberger.
Fee: $125 per person, $225 per couple
Date: Feb 5-7, 2021, 7pm Friday to 1pm Sunday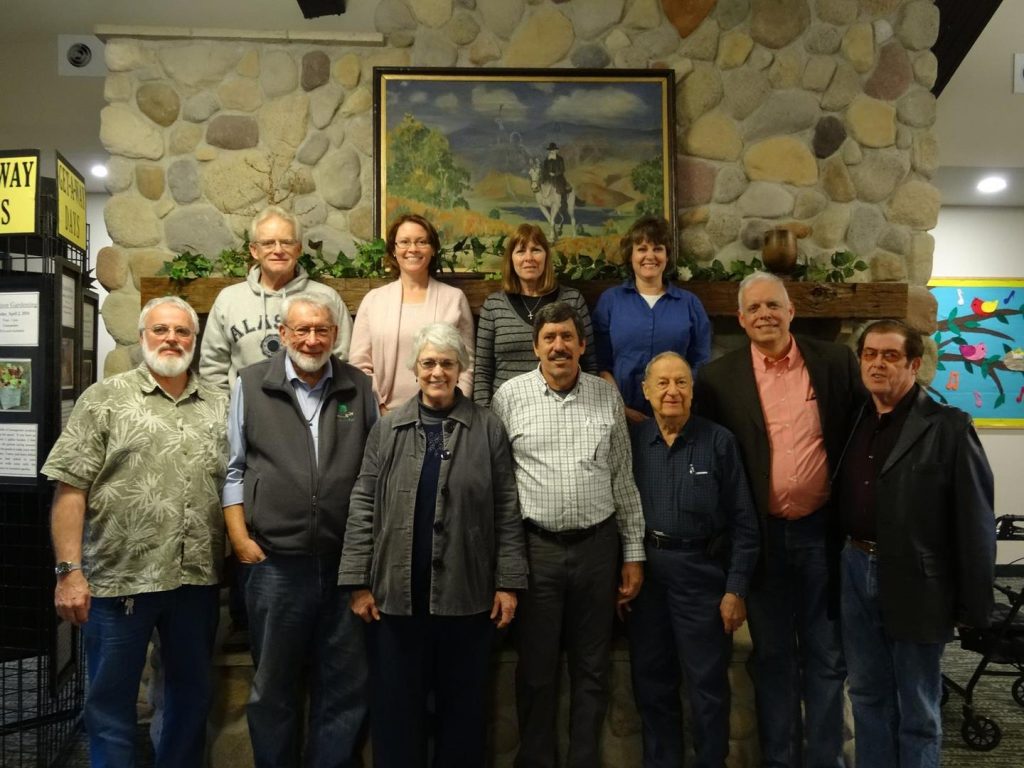 Pastor's Sabbath
The Sabbath experience at Camp Mack is a time of reflection, fellowship, personal meditation and recreation for Church of the Brethren pastors. Plenty of time for fellowship with a balance of structured and fee time!
Fee: $25 (includes CEUs, lodging, and meals)
Date: November 2-3, 2021. Come for a few hours or both days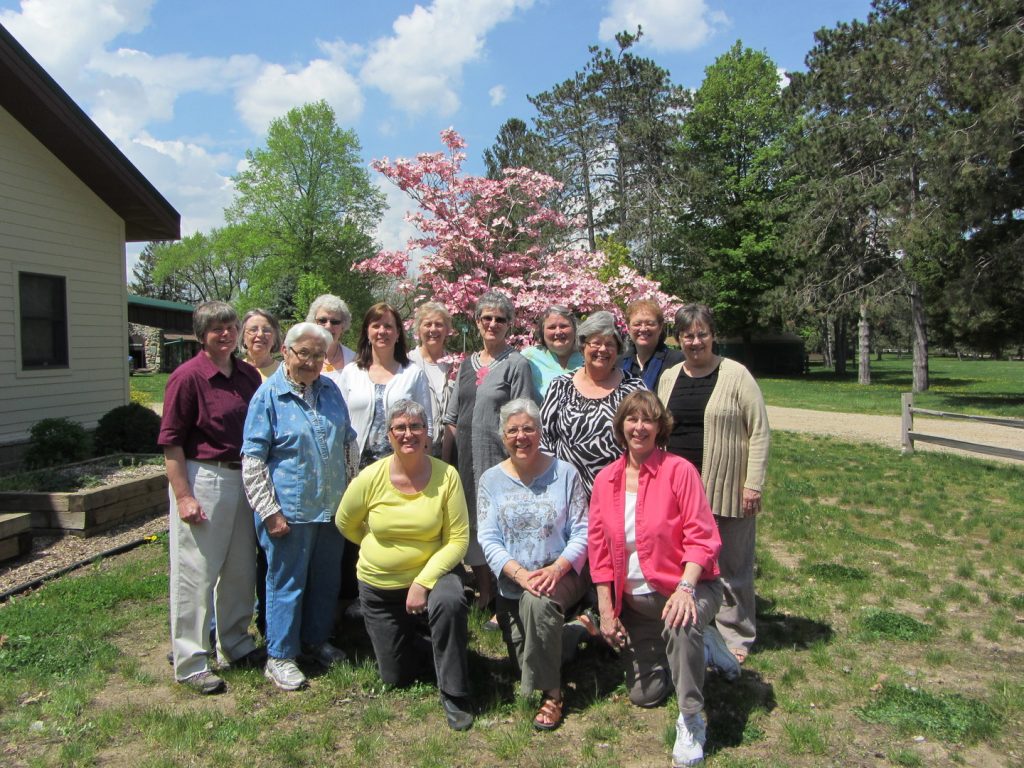 Pastor Retreats
Pastors are encouraged to use camp as a place for Sabbath time. Each pastor is offered one day use of a space at camp each year as a birthday gift. Please call Camp Mack to schedule.
Explore This Section