Become a Giving Day Ambassador
Pictures and Graphics to Use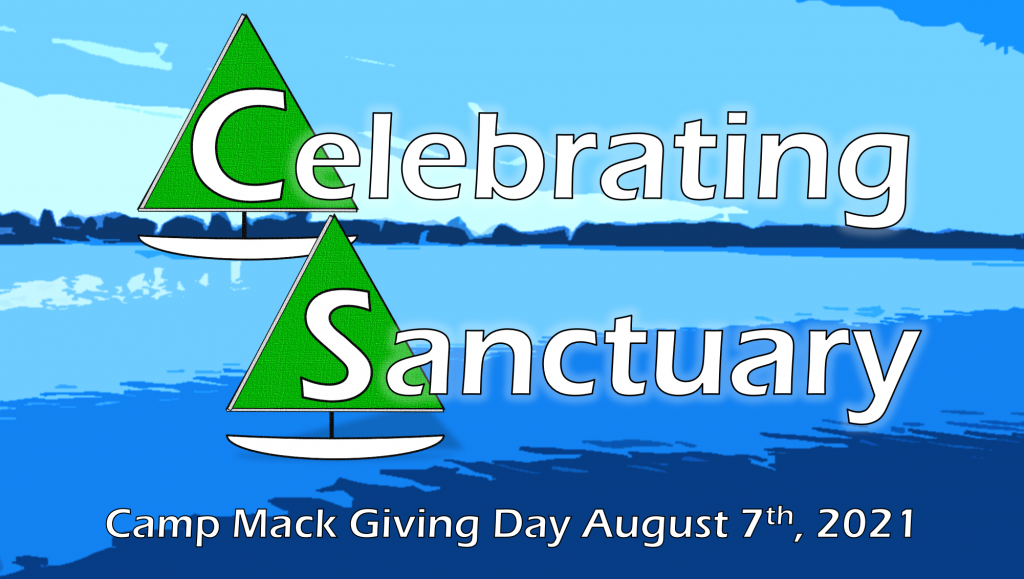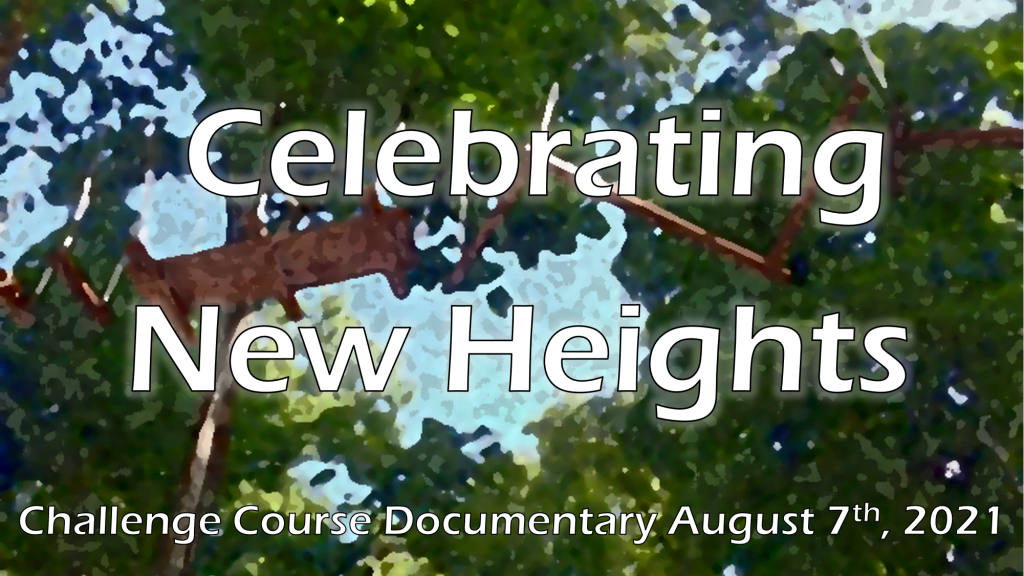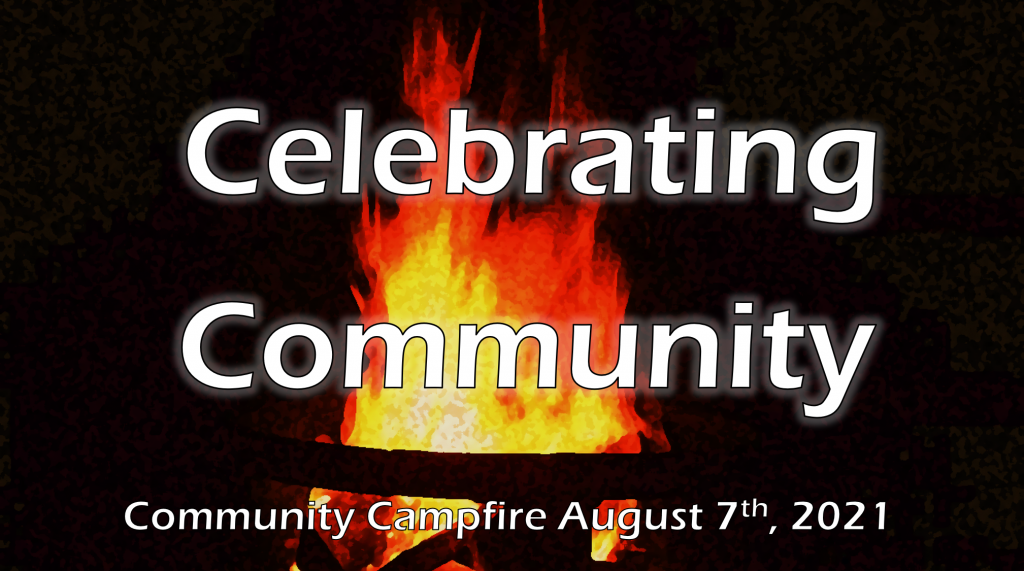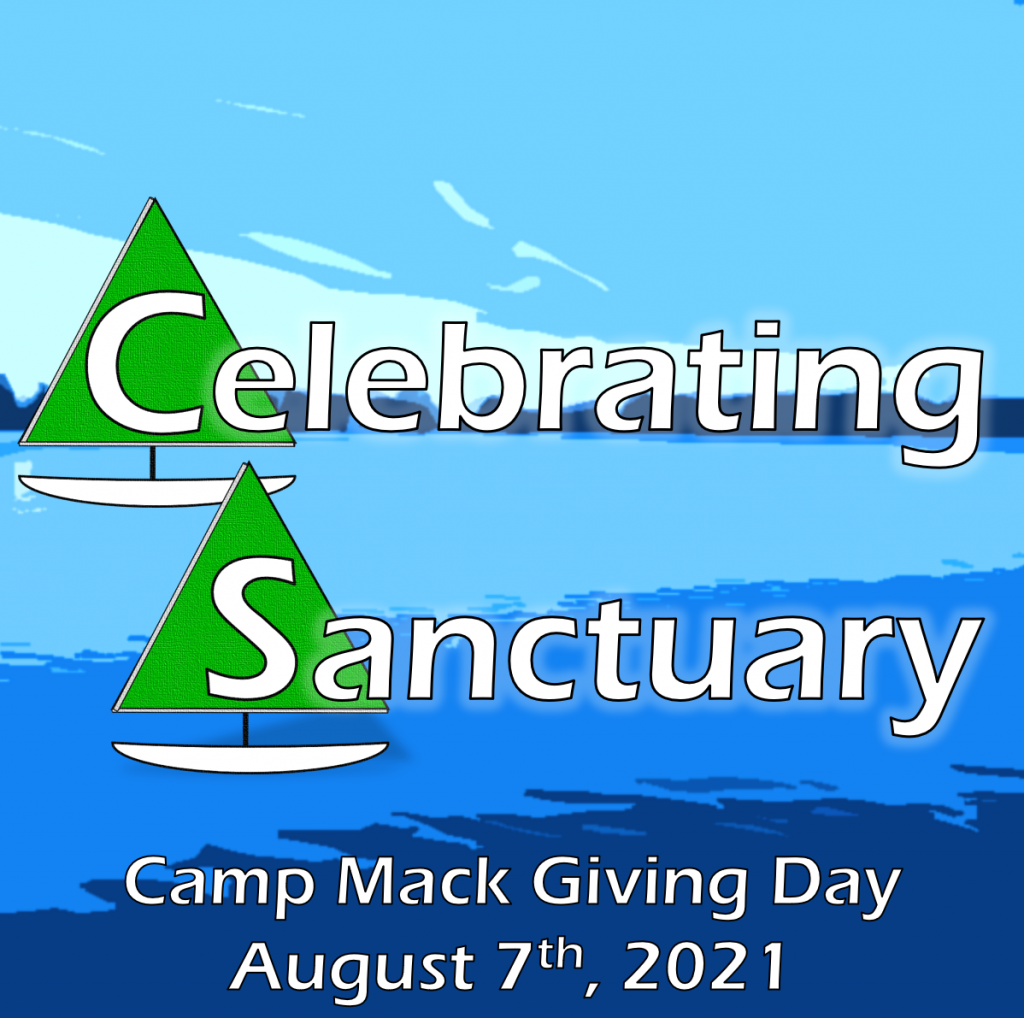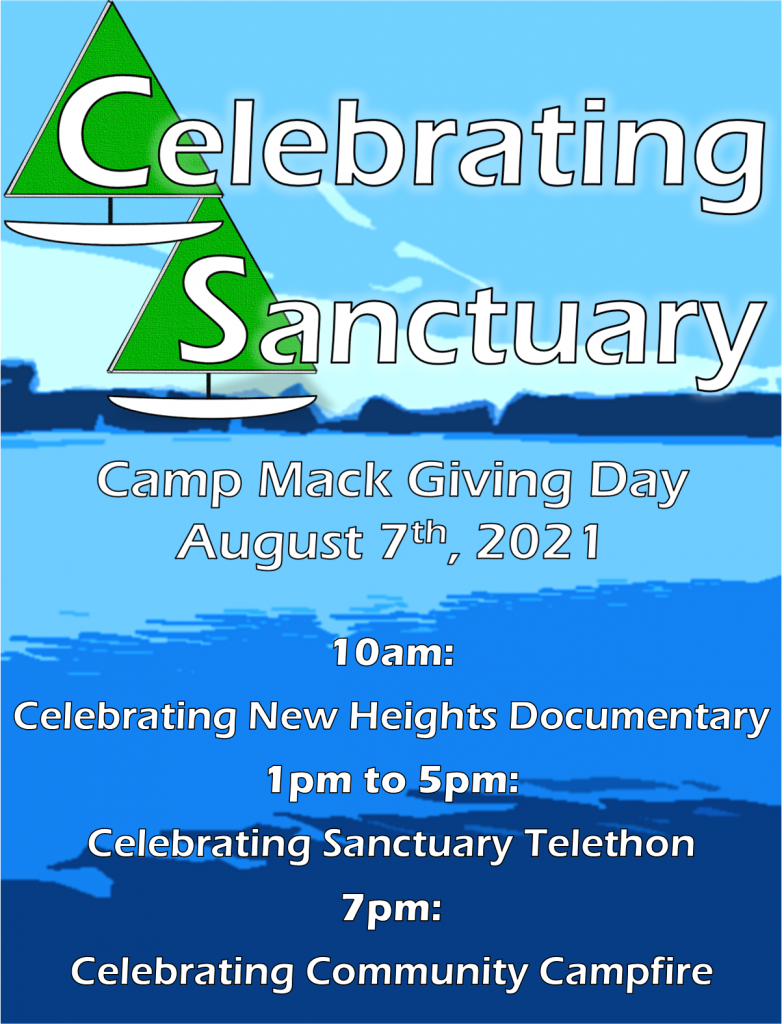 Camp Mack Giving Day is all about celebrating the sanctuary experience of Camp Mack. This year's giving day is 3 parts:
Celebrating New Heights: a documentary about Camp Mack's challenge course
Celebrating Sanctuary: a telethon of people sharing stories
Celebrating Community Campfire: a public campfire featuring the Boomer Boys
Ambassadors will spread the word of Camp Mack Giving Day through social media. Below is a suggested calendar on how you can encourage others to celebrate their sanctuary experience at Camp Mack.
For all posts:
Share Camp Mack's posts about the day.
Use the Hashtag #MackGives and Tag Camp Mack in the posts
Use pictures from campmack.org/givingday/ambassadors for all your posts
Week of June 21st: Post about saving the date for Camp Mack's Giving Day
Example:
"Join me for Camp Mack's Giving Day on August 7th. Let's celebrate this amazing sanctuary"
"I'm so excited to celebrate Camp Mack! I hope you can join me in making a difference at this sanctuary.
Week of July 12th: Post about Camp Mack helped you reach new heights
Week of July 19th: Post about Camp Mack provided you sanctuary
Week of July 26th: Post about the community you found at Camp Mack
August 6th: Post about tomorrow being Giving Day
Example:
"Tomorrow is Camp Mack Giving Day. I'm so excited to celebrate sanctuary!"
"Camp Mack Giving Day is almost here! Join us tomorrow in supporting this sanctuary!"
August 7th: Post about Giving Day and share video content
Example:
"Giving Day is here! Celebrate Camp Mack by donating at campmack.org/givingday"
"Time to celebrate the sanctuary of Camp Mack! Join me in supporting this place at campmack.org/givingday"
August 9th: Post thanking your friends for supporting Camp Mack
Example:
"Thank you to everyone who joined for Camp Mack's Giving Day. You have a made a difference for this sanctuary"
"We raised {XXXX} for Camp Mack on Giving Day. Thank you for supporting this sanctuary!"