Summer Camps Parent Info
Camp Alexander Mack is a Christian camp located in Northern Indiana, affiliated with the Church of the Brethren. Our summer camp program is intentionally designed to provide campers with life-changing experiences that lead to the formation of personal faith within a safe Christian community. Our leaders are trained to focus on physical and emotional safety, skill development and age-appropriate programming that is exciting, educational and enriching. In addition to training, our leaders have a heart for ministry and kids and a love of summer fun that they share with the campers. A progression in programming makes each summer at Camp Mack more exciting and challenging than the last.
Summer Camp builds memories, builds lifelong friendships, and builds a faith foundation which will last for life.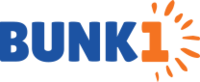 Bunk 1
Bunk 1 for summer camp photos. View photos for free. Send your camper(s) bunk notes (one way emails) for only $5. Enhance them by attaching photos, puzzles, borders and more. Option to purchase images and photo gifts. Bunk1 is a password protected site.
Bunk 1 click here (New code coming summer 2021)
*Note: Bunk Notes are emailed by Bunk 1 once per day. Please send all notes before midnight on their last day of camp.
Required forms for camp
Parent Information Booklet (please read- Included information about packing list, homesickness, summer service projects, meals, camp outcomes, registration and more)
Camp Release and Pickup Authorization (required)
Internet Permission Form (required)
Camper Health Form (required)
Pre Camp Covenant (required)
Childhood Vaccine Exemption (ONLY fill this out if your camper is NOT immunized or is not up do date on immunizations)
Offsite Travel Form (Not required in 2021)
Youth Camp Covenant

Non-Discrimination Statement
In accordance with Federal Law and U.S. Department of Agriculture policy, this institution is prohibited from discriminating on the basis of race, color, national origin, sex, age, or disability.
To file a complaint of discrimination, write USDA, Director, Office of Administration, 1400 Independence Ave, SW, Washington, D.C. 20250–9410 or call (866) 632-9992 (Voice). Individuals who are hearing impaired or have speech disabilities may contact USDA through the Federal relay Service at (800) 877-8339; or (800) 645-6136 (Spanish). USDA is an equal opportunity provider and employer.
It is the policy of the Indiana Department of Education not to discriminate on the basis of race, color, religion, sex, national origin, age, or disability, in its programs, activities, or employment policies as required by the Indiana Civil Rights Laws (I.C. 22-9-1), Title VI and VII (Civil Rights Act of 1964), the Equal Pay Act of 1973, Title IX (Educational Amendments), Section 504 (Rehabilitation Act of 1973, and the Americans with Disabilities Act (42 USCS & 12101,et.seq.).
Inquires regarding compliance by the Indiana Department of Education with Title IX and other civil rights laws may be directed to the Human Resources Director, Indiana Department of Education, 151 West Ohio Street, Indianapolis, IN 46204, or by telephone to 317-232-6610, or the Director of the Office for Civil Rights, U.S. Department of Education, 111 North Canal Street, Suite 1053, Chicago, IL 60606-7204.