OE Information and Resources
Outdoor Education with Camp Mack helps build in young people a greater appreciation for the inter-relationships that exist in nature and within each other. We give students, teachers, and parents the rare opportunity to learn in the classroom of our natural world where they experience firsthand our forest, wetlands, flowing waters, snow, and ice.
In the company of caring mentors, gifted teachers, and good friends, children are motivated to learn and apply that learning in the course of targeted hands-on activities. Some proven takeaways from Outdoor Education:
Personal and civic responsibility
Skills for understanding and addressing environmental issues
Knowledge of environmental processes and systems
Questioning and analysis skills
Communication, problem-solving, and relationship-building skills
Use the links on the right to find the information & resources you need to plan your outdoor education experience!
Explore This Section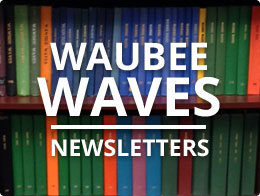 For More Information:
Jessica Kreider, Program Director
Phone: (574) 658-4831
Email: jessk@campmack.org