For Teachers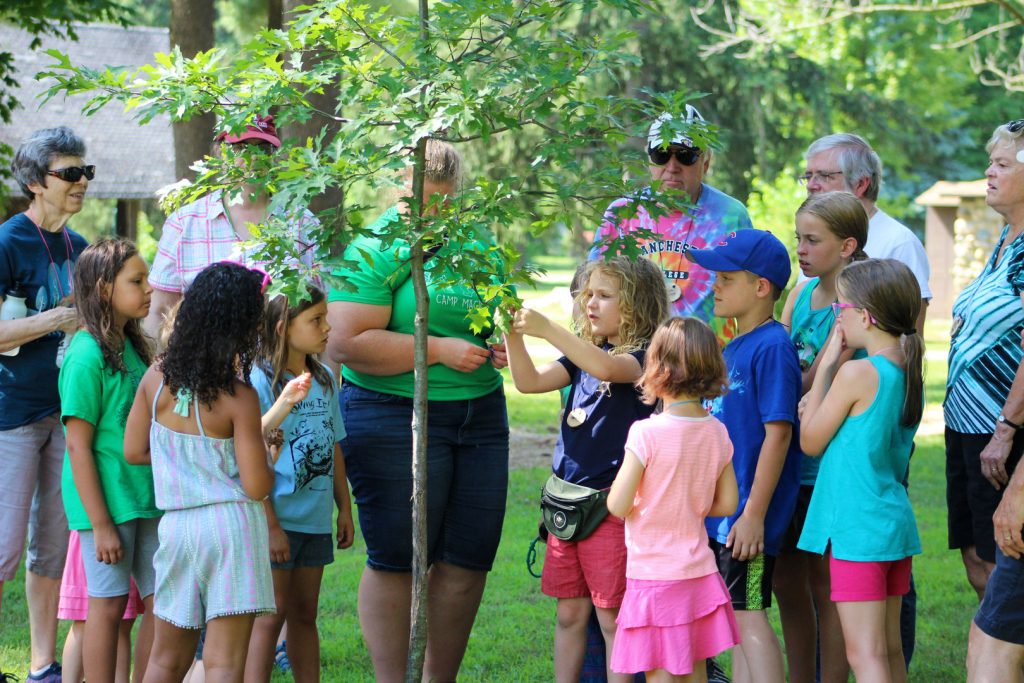 Welcome to Outdoor Education with Camp Mack!
We look forward to serving you and your students in the great outdoors! An outdoor education experience with Camp Mack is a phenomenal way for teachers to get to know their students better and develop a great classroom community.
At Camp Mack, we believe that teachers are the essential link between students, parents, and OE staff. Teacher participation is intimately related to student success with our program. The outdoor education staff are excited and prepared to lead outdoor lessons and campfire programs, but because teachers know the students the best, we count on their support, advice, and guidance in our efforts to build relationships with outdoor education attendees. Teachers' endorsement of and participation in activities motivates students and legitimizes their involvement. Creating such shared experiences in natural places prepares instructors to integrate the outdoor education time at camp into classroom-based follow-up.
We look forward to building a customized trip for you and your students. We are confident that we can meet your curriculum goals and help enhance the sense of community in your classroom upon your return. All of our natural science classes are based on state standards and include optional pre- and post- camp lessons for you to conduct in your classroom before and after your trip. We are also happy to teach any topic you struggle with and we'd love to meet with you and/or your students before you visit! Please contact us with any questions and to set up your trip today! Upon booking, you will receive the necessary trip planning documents.
Expectations
Camp Mack hopes that you, as a teacher, are involved in the trip. We greatly value your input and feedback, and we'd love to hear how your trip was. We also hope you bring parents along to make things easier for you and us! We would like to maintain a ratio of about 1 adult per 8 students, and while we are just getting started with the program, we don't have extra staff to provide. For a normal class of 26 kids, we hope you bring 3 parents or volunteers who can pass a background check and spend the night with the kids. Supervision is definitely needed during evening hours and during the night. During the day activities you are welcome to spend some time alone planning or participating with the group – it's up to you!
Once your school has chosen your activities and completed your booking, we'd like to send you some pre- and post- camp activities/lessons that you can do with your students. These lessons are completely optional – we just want to help make your visit as easy as possible by taking some of the planning out of your hands.
We also expect that you will have a great time, get to know your students better, and maybe even learn something from our instructors! We are here to make your stay amazing, so please let us know how we can help! We look forward to serving you!
Sample Program Schedule – 1 Day
FRIDAY
9:00am Arrive at camp, icebreaker games
9:30am Field Study 1 – Challenge 1
11:00am Field Study 2 – Orienteering
12:30pm Sack lunch (brought by students)
1:00pm Field Study 3 – Nature Math
2:30pm Field Study 4 – Challenge 2
4:00pm Field Study 5 – Pond Study (Invertebrates)
5:30pm Departure
Sample Program Schedule – 2 Days/1 Night
MONDAY
10:00am Arrive at camp and settle into cabins
10:30am Camp Orientation/icebreaker games
11:00am Field Study 1 – Challenge 1
12:30pm Sack lunch (brought by students)
1:00pm Free time (Ga Ga, swings, etc.)
1:30pm Field Study 2 – Forest Ecology
3:00pm Field Study 3 – Challenge 2
4:30pm Field Study 4 – Tree Study
6:00pm Dinner
7:00pm Nature games (CM staff led)
8:00pm Campfire/Night hike
9:00pm Showers
10:00pm Cabin debriefing/journaling
10:30pm Lights out
TUESDAY
8:00am Rise and shine
8:30am Breakfast
9:00am Free time
9:30am Field Study 5 – Watersheds
11:00am Field Study 6 – Climbing Tower/Zip Line
12:30pm Sack lunch – camp provided
1:00pm Departure time

Sample Program Schedule – 3 Days/2 Nights
MONDAY
10:00am Arrive at camp and settle into cabins
10:30am Camp Orientation/icebreaker games
11:00am Field Study 1 – Challenge 1
12:30pm Sack lunch (brought by students)
1:00pm Free time (Ga Ga, swings, etc.)
1:30pm Field Study 2 – Sandcastle Physics
3:00pm Field Study 3 – Challenge 2
4:30pm Field Study 4 – Glaciology
6:00pm Dinner
7:00pm Nature games (CM staff led)
8:00pm Campfire/Night hike
9:00pm Showers
10:00pm Cabin debriefing/journaling
10:30pm Lights out
TUESDAY
8:00am Rise and shine
8:30am Breakfast
9:00am Free time
9:30am Field Study 5 – Wetlands Study
11:00am Field Study 6 – Climbing Tower/Zip Line
12:30pm Lunch
1:00pm Free time
1:30pm Field Study 7 – Invasive Species
3:00pm Field Study 8 – Geocaching
4:30pm Field Study 9 – Teacher Time (teacher-led crafts, games, activities, lesson, etc.)
6:00pm Dinner
7:00pm Nature games (CM staff led)
8:00pm Campfire/Night hike
9:00pm Showers
10:00pm Cabin debriefing/journaling
10:30pm Lights out
WEDNESDAY
8:00am Rise and shine
8:30am Breakfast
9:00am Free time
9:30am Field Study 10– Archery
11:00am Field Study 11 – Wilderness Survival
12:30pm Sack lunch – camp provided
1:00pm Departure time
Explore This Section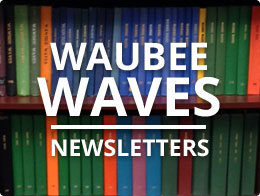 For More Information:
Kristen Werling, Outdoor Education Coordinator
Phone: (574) 658-4831
Email: kristen@campmack.org